Internship for Students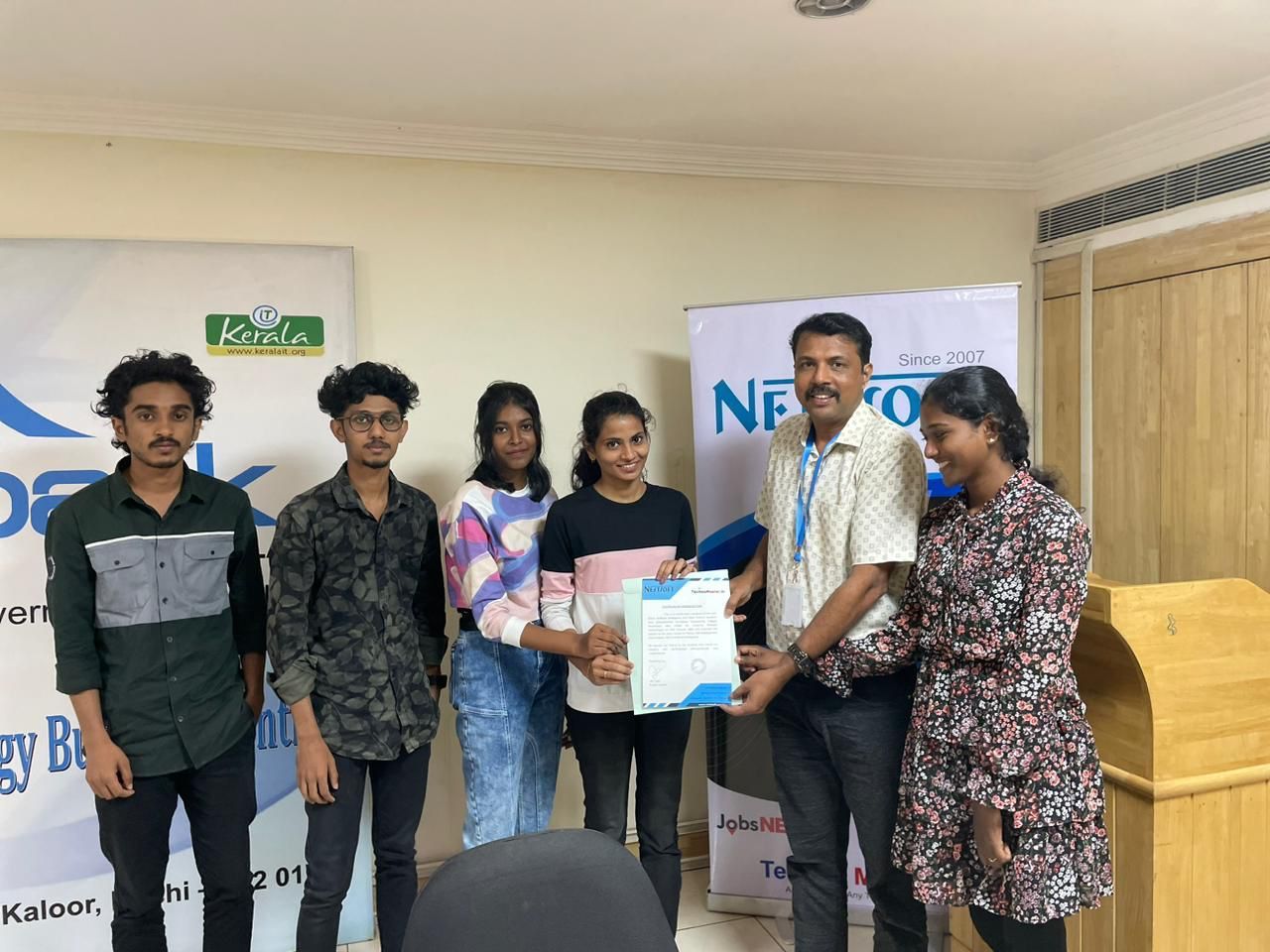 An internship is an opportunity offered by an employer to potential employees called interns to work in an organization for a period of time. Interns are usually graduates or students, and most internships last between one and three months. As competition for undergraduate work increases, students need to think of new ways to set themselves apart from all other equally qualified and talented candidates. Employers increasingly value graduates with relevant work experience, making them an attractive prospect for internships.
Cyberoid Technology offers many internship opportunities for those who want to be part of their professional team. We even offers an industrial placement option to help you get into decent positions in the consulting, tax and technology departments.You can learn a lot through this company's internship program.We are a top pack of professionals involved in software testing, digital marketing, search engine optimization and data analytics. We made our efforts to offer online live training sessions to help tech aspirants reach new heights.Our team of experts helps you to separate the fields of software testing, digital marketing, search engine optimization and data analytics with our detailed curriculum.
Internship For .Net / PHP / Java / Android
The internship online live training program after completing the course is designed specifically for freshers who want to gain project experience to help build a career in software development. Students who join the program work on real-time projects and are trained to handle all phases of the software development life cycle.To meet the requirements of software companies Cyberoid Technology, Cochin offers the latest software courses on innovative technologies along with job online live training to make it easier for the candidate to be hired, and provides excellent assistance for placement in software companies.Our team of qualified and experienced trainers and developers provides guidance and assistance from time to time to complete projects. Students receive exposure to projects based on the latest technologies, which enables them to deliver project requirements in future work.
Internship for Engineering Students
The Cyberoid Customizable Internship Program is one of its types. Candidates will be able to select more than one engineering field of their choice. Cyberoid is all under one roof making it easy for aspiring candidates to pursue their dreams. There are 3-month programs or 6-month programs, from which they can choose based on the experience required to design them. Candidates have complete freedom to find appropriate courses.
List of Colleges Attended Internship
College of Engineering Aranmula, ECE, Aranmula, Pathanamthitta(Kerala Technological University)
S. Veerasamy Chettiar College of Engineering and Technology (SVCET), MCA & CSE(II, III & IV year), Tirunelveli Dt, Tamilnadu (NAAC Accredited)
North Malabar Institute of Technology, CSE, Kanhangad, Kasaragod (Kannur University & APJ Abdul Kalam Technological University)
VPMM Engineering College For Women, CSE & IT, Krishnan Kovil, Tamil Nadu(Anna University)
Sri Ramakrishna Engineering College, Coimbatore, Tamil Nadu(Anna University)
University College of Engineering Villupuram, Tamil Nadu(Anna University)
University College of Engineering Tindivanam, Tamil Nadu(Anna University)
Bishop Heber College, Tiruchirappalli(Trichy), Tamil Nadu(Bharathidasan University)
Dr.N.G.P. Institute of Technology, Coimbatore, Tamil Nadu(Anna University)
MRK Institute of Technology, Cuddalore, Nattarmangalam, Tamil Nadu(Anna University)
PSG Institute of Technology and Applied Research, 3rd year CSE, Coimbatore, Tamil Nadu(Anna University)
PRIST University, BSc & BCA, Thanjavur, Tamil Nadu(UGC, AICTE, NAAC)
Sri Krishna College of Engineering & Technology, Coimbatore, Tamil Nadu(Bharathiar University)
Ponjesly College of Engineering, Nagercoil, Tamil Nadu (Anna University)
Knowledge Institute of Technology, Salem, Tamil Nadu(Anna University)
Bannari Amman College, 2nd year CSE, Tamil Nadu(Anna University)
Maharaja Engineering College, ECE, Coimbatore Tamil Nadu(Anna University)
Sri Shakthi Institute of Engineering and Technology, CSE, Coimbatore Tamil Nadu(Anna University)
Vels University, CSE, Chennai Tamil Nadu,
Marian Engineering College, Trivandrum(University of Kerala)
Anna University Regional Campus, MCA, Coimbatore Tamil Nadu
K.Ramakrishnan College of Technology, 2nd year CSE, Trichy, Tamil Nadu(Accredited by NAAC)
Haji Sheik Ismail Engineering College, 3rd year CSE, Nagapattinam Tamilnadu
K.Ramakrishnan College of Technology, Tamilnadu (Anna University)
NSN College of Engineering and Technology, Tamil Nadu (Anna University)
Kalasalingam Institute of Technology, Tamil Nadu (Karunya University )
Krishnasamy College of Engineering and Technology, Tamil Nadu(Anna University)
SNS College of Engineering, Tamil Nadu(Anna University)
Adi Shankara Institute of Engineering and Technology, Kalady(Abdul Kalam Technical University)
KMAE Engineering College, Edathala(Mahatma Gandhi University)
Thiruvallavur College of Engineering Technology, Tamil Nadu(Anna University)
Government College of Engineering Kallooppara, Pathanamthitta(Cochin University)
Viswajyothi College of Engineering and Technology, Muvattupuzha(M. G University)
Nehru College of Engineering and Research Centre, Thrissur(University of Calicut)
Kannur University, Kannur
Thejus Engineering College, Thrissur(University of Calicut)
Jyothi Engineering College, Thrissur(University of Calicut)
Excel college of Engineering, Tamilnadu(Anna University)
Sahrdaya college of engineering, Kodakara (Calicut University)
Jyothi college of engineering, Cheruthuruthy (Calicut University)
Malabar college of engineering & Technology, Thrissur (Calicut University)
IES college of engineering, Chittilappilly (Calicut University)
Thejus college of engineering, Vellarakkad (Calicut University)
Holy Grace Engineering College, Mala (Calicut University)
SCMS Engineering College, Cochin (M. G University)
Rajagiri Engineering College, Kakkanad (M. G University)