Social Media Marketing (SMM)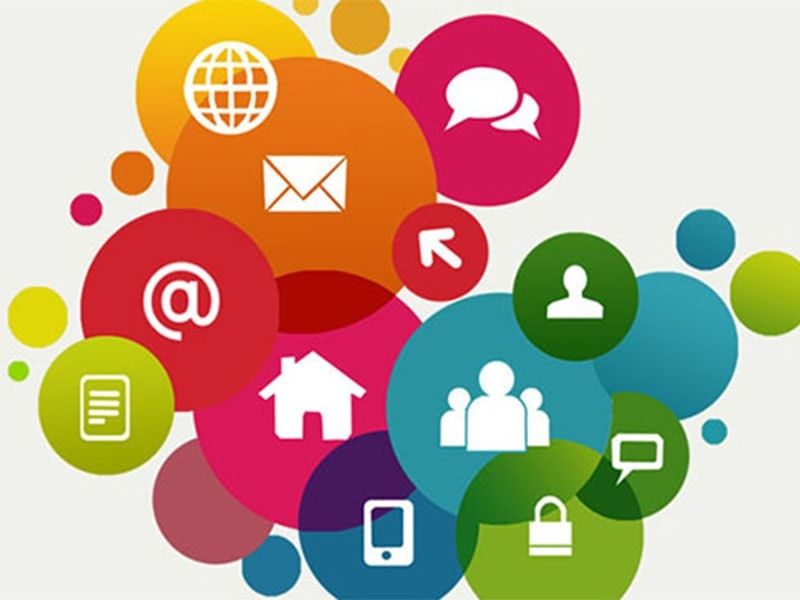 Social media marketing training concentrate on efforts to build content. This SMM training helps to increase your online audience, impressions and to build your social brand. The goal of SMM is to produce content that users or audience will share with their social network to help a company increase brand exposure and broaden customer reach. On the whole, the training will cover how to market a brand name, product or service, and how to reach the top position in google result and draw massive traffic from different social networking sites and how to create paid advertising campaigns to the relevant audience and visitors. It connects people or audience, assembles an audience and conveys the brand outreach. The interactive parts of social media give customers or visitors the opportunity to ask questions or voice complaints and feel they are being heard. If an advertising agency provides a blogger or other online commenter with free products or other incentives to generate positive buzz for a product, the online comments will be treated legally as endorsements. Our SMM courses cover the Social Channel or medias Analysis, Social Competitor Analysis, Social Media Engagement, Social Advertising Campaign, and Content Creation. Our SMM courses cover the Social Channel or medias Analysis, Social Competitor Analysis, Social Media Engagement, Social Advertising Campaign, and Content Creation. Social Media Marketing (SMM) is an art of getting referral traffic to your website with the help of major social networks such as Facebook, Twitter, Google+, LinkedIn, YouTube, Instagram, etc. At present, all organizations have their social networking profiles, Social media pages and are advertising their brand globally for increased outreach. And they are more productive than SEO. Another great opportunity is being a freelancer or online/part-time jobs. By offering your Social Media Marketing services, you can earn a more considerable amount of income. Social Media is a key communication tool for any company to reach its consumers. This intensive course extends your professional boundaries and skills and empowers you to:Understand the full power and impact of Social Media Marketing, Implement Social Media as a highly effective Marketing tool or effective method, Efficiently uses the hidden strategy of user-generated content, Analyse and optimize use data and statistics with maximum efficiency, Apply cross-channel integration with various marketing elements, Create Social media marketing (SMM) strategy that stands out and brings the great results. Even though there are lots of advancements, this holds its place. Email marketing serves as a direct digital marketing campaign that uses electronic mail (e-mail) as a marketing medium to communicate with the audience and deliver leads to one's business. . .
Social Media Marketing (SMM) in Cochin
The densely populated Ernakulam district embodies Kerala's achievements in literacy, industry, trade and commerce. LTD, intellize software solutions, Stallion Systems & Solutions, Quintet Solutions, Feathersoft Info Solutions Private Limited, Systica Systems Pvt Limited, Blue Apple Technolabs, Netstratum Technologies Pvt. Ltd, Zesty Beanz Technologies Pvt Ltd. The district of Ernakulam came into being on Apr one, 1958 by amalgamating the Kanayannur, Kochi, Kunnathunadu, Aluva and Parur taluks. By then, the merchants from European country WHO had landed in Kochi took advantage of the group action between the King of poultry and therefore the Samorin of Calicut. Gradually, relations between the King of domestic fowl and therefore the Portuguese merchants deteriorated. within the suburbs of poultry, Anglo-Indians, Jains, and Sikhs lived a peaceful life with sturdy community spirit. 2 rivers and 3 major rivers expedited the agricultural, industrial and business development of Ernakulam. Km. Portuguese navigator Pedro Alvarez Cabral supported the primary European settlement in Bharat in 1500 in Kochi. This Portuguese amount was a painful time for St. However, there's proof of English settlement within the space even before the pact was signed. In twenty-one years, he created it one in all the safest ports on the Kochi land, wherever the ships were recently rescued. King of Travancore from 1949 to 1956 was Rajapramukh of Travancore-Cochin Union. The Mattancherry Council passed a resolution on July nine, 1960, requesting the formation of a municipal corporation consolidating the municipalities of Fort Kochi, Mattancherry, and Ernakulam. domestic fowl Corporation came into existence on holy day of obligation, 1967, precisely eleven years when the formation of the state of Kerala. .