MCSA Training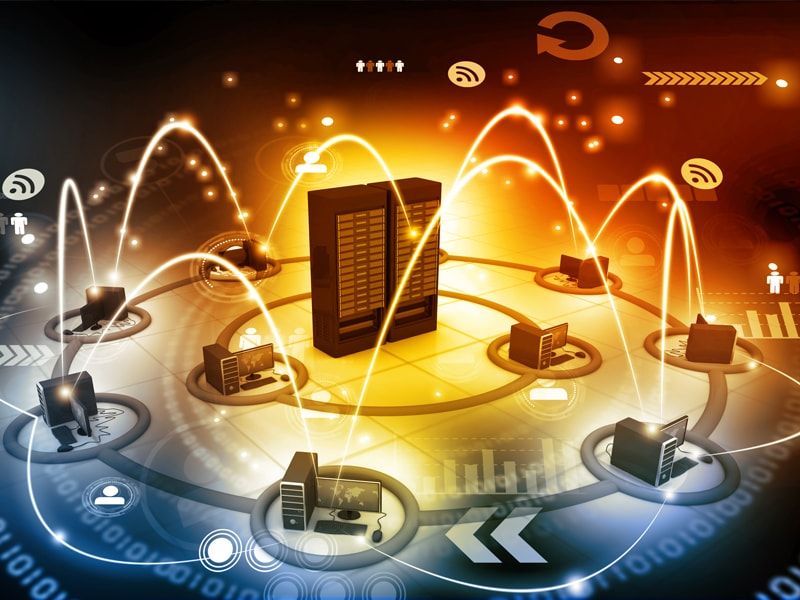 MCSA (Microsoft Certified Solutions Associate) is a certification program intended for people seeking entry level jobs in an IT (information technology) environment. MCSA is a prerequisite for more advanced Microsoft certifications. Microsoft Certified Solutions Associate or MCSA is a beginner credential from Microsoft that establishes a person's expertise and knowledge of Microsoft technologies. The MCSA is also a prerequisite for obtaining high certifications for excellence in a subject. This is the first of many MCP (Microsoft Certified Professional) certifications, and is essential in the corporate world for demonstrating the technical knowledge of a Microsoft product or service.
When you complete your MCSA online live training, you will receive the tag of being an expert in your related subject. Training allows you to gain more exposure to networking opportunities.
Microsoft certification is a matter of honor. Such certification increases your value among your peers and colleagues and allows you to take a different position for them.
MCSA certification has industry accreditation and is used by professionals to apply for jobs around the world.
When it comes to workforce incentives and assessments, certification and online live training provide real-time support. With online live training, certification and work experience, you will always get the recognition you need in your work profile.
Section 1 : Windows Server 2008 Active Directory, configured
Configures DNS for Active Directory-Configuring Zones
Configuring DNS Server Settings
Configures zone transfer and replication
Configuring AD Infrastructure - Configuring a Forest or Domain
Trusts Configuration
Setting up sites
Configuring AD replication
Configuring the Global Catalog
Configuring Activity Masters
Configuring additional AD server roles
Configures AD Lightweight Directory Services (AD LDS)
Configures the AD Rights Management Service (AD RMS)
Configures the Read-Only Domain Controller (RODC)
Configuring AD Federation Services (AD FS) Configures and maintains AD objects
Automate the creation of AD digits - Maintain AD numbers
Create and apply Group Policy Objects (GPOs)
Configure Account Policies - Configure Audit Policy with GPOs
Maintains the AD environment — Backup and Configuring Configuration
Configure AD certificate services
Install AD Certificate Services
Section 2 : Configuring Windows Server 2008 Network Infrastructure
Setting up IP addresses and services
Configures IPv4 and IPv6 addresses
Configures the Dynamic Host Configuration Protocol (DHCP)
Configuring Routing - Configuring IPsec
Configure the name resolution
Configuring the DNS Server
Configuring network access - Configure remote access
Configure Network Access Protection (NAP)
Configure wireless access
Configure firewall settings
Configuring file and print services
Configure Distributed File System (DFS)
Configure and restore the backup
Manage disk quotas — configure and monitor print services
Configure the Windows Server Update Services (WSUS) server settings
Section 3 : Configuring the Windows Server 2008 Application Infrastructure
Deploy servers
Configure Microsoft Windows Activation
Adjust high availability
Configure storage
Configuring Terminal Services
Configure Windows Server 2008 Terminal Services Remote App (TS Remote App)
Configure the gateway for terminal services
Configuring a Web Service Infrastructure
Configure web applications
Configure a File Transfer Protocol (FTP) server
Configure Simple Mail Transfer Protocol (SMTP).
Manager Internet Information Services (IIS)
Configure SSL security
Configure Digital Rights Management (DRM)
Configure the Microsoft Windows SharePoint Services Server options
Configure Windows SharePoint Services e-mail integration.
Rs. 2,500/- Onward (Duration: 1 Week onward)
Internship for BTech, MTech, MCA, BCA, Bsc Students
Rs. 25,000/- (Duration: 120 Hrs, upto 3 Months)
Internship Training on real projects
Rs. 40,000/- (Duration: 200 Hrs)
Internship Training on real projects
Eligibility Criteria
Plus two/Degree/Diploma/Professional
Passion on Networking