CCNP Training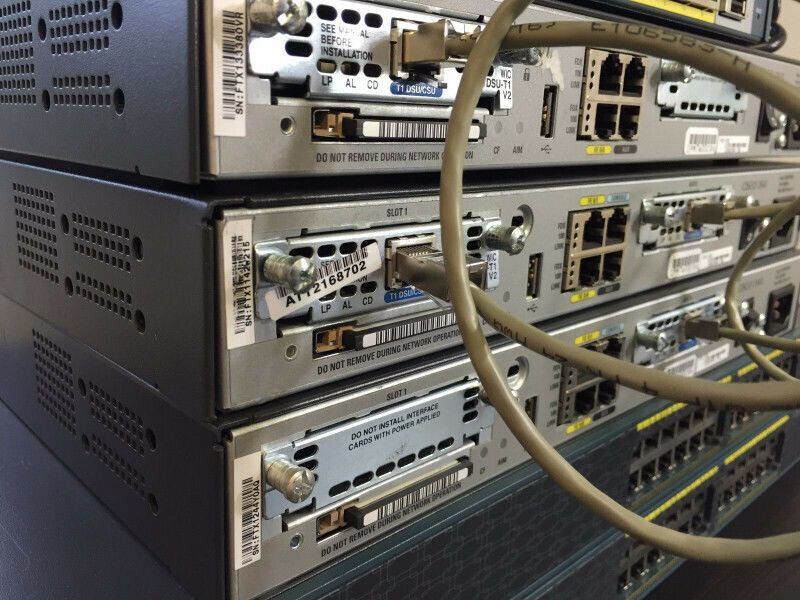 Cisco Certified Network Professional (CCNP) Routing and Switching Certification Validates the ability to plan, implement, verify and resolve local, wide-area enterprise networks, and collaborate with experts in advanced security, voice, wireless, and video solutions.Cisco Certified Network Professional (CCNP) is an intermediate level certification in the Cisco Certified Professional Program. This certification is aimed at full-time network or system administrators or anyone working on a local, and / or wide-area network.
CCNP certification helps the owner to lead good work.
Having a CCNP certification indicates the level of seniority of the individual and the ability and expertise of switching and routing.
But it is important and compulsory to have a CCNP certification for a person who wants to get Cisco-related jobs.
Having this certification helps you to get a raise and a promotion when you work for some companies or ask for them.With CCNP certification you can make your professional profile better.
Section 1 : Implement an EIGRP based solution by designing a network
Create an EIGRP Implementation Plan
Implement an EIGRP based solution
Create an EIGRP Verification Plan
Implement an EIGRP based solution
Configure EIGRP routing
Implement an EIGRP based solution
Check out an EIGRP solution
Implement an EIGRP based solution
Record the test results for an EIGRP implementation
Section 2 : Implement a multi-area OSPF network with a network design and a set of requirements
Create an OSPF Implementation Plan
Implement a Multi-Area OSPF Network
Create an OSPF Verification Plan
Implement a Multi-Area OSPF Network
Configure OSPF routing
Implement a Multi-Area OSPF Network
OSPF solution was properly implemented using the show and debug commands
Implement a Multi-Area OSPF Network
Record the test results for an OSPF implementation plan
Section 3 : Implement an EBGP based solution by designing a network
Create an EBGP Implementation Plan
Implement an EBGP based solution
Create an EBGP confirmation plan
Implement an EBGP based solution
Configure EBGP Routing
Implement an EBGP based solution
EBGP solution was properly implemented using the show and debug commands
Implement an EBGP based solution
Document Inspection Results for an EBGP Implementation Plan
Section 4 : Implement an IPv6 based solution by designing a network
Create an IPv6 implementation plan
Create an IPv6 Verification Plan Implement an IPv6 based solution
Configure IPv6 routing
Configure IPv6 interaction with IPv4
IPv6 solution was properly implemented using the show and debug commands
Document Inspection Results for an IPv6 Implementation Plan
Section 5 : Implement an IPv4 or IPv6 based redistribution solution
Create a redistribution test plan
Configure a redistribution solution
Verify that a redistribution has been implemented
Document Results of Redistribution Implementation and Verification Plan
Identify differences between implementing an IPv4 and IPv6 redistribution solution
Section 6 : Implement a Layer 3 Path Control Solution Create a Layer 3 Path Control Inspection Plan
Configure layer 3 path control
Document results of the Layer 3 Path Control Implementation and Verification Plan
Implement basic teleworker and branch services
Describe broadband technologies
Configure basic broadband connections
Describe basic VPN technologies
Configure GRE
Describe branch access technologies
Internship for BTech, MTech, MCA, BCA, Bsc, B.Com, M.Com, MBA Students
Duration: 1 Week to 6 Months
Internship Training on real projects
Training / Internship by Experienced Professionals
Online / Live / Direct Classes
Eligibility Criteria
Plus two/Degree/Diploma/Professional
Passion on Networking