Youtube Marketing Course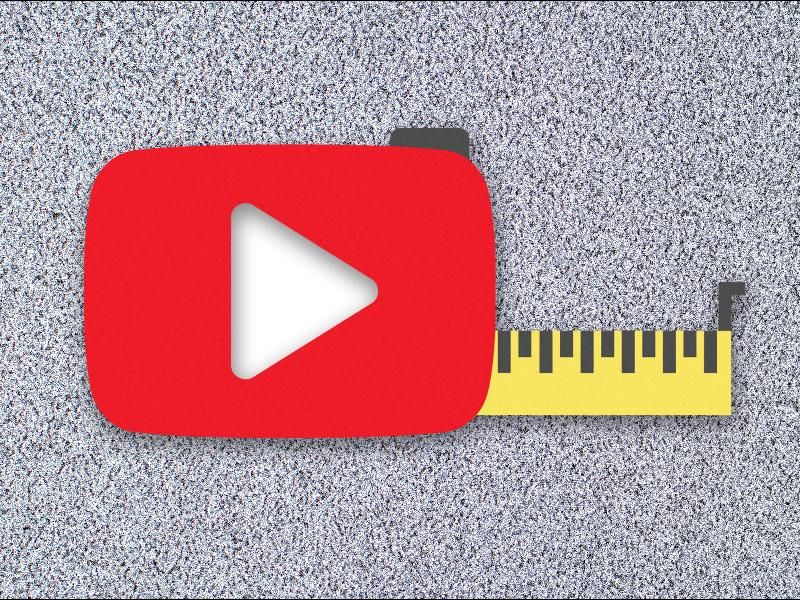 Our YouTube Marketing Course will instruct trainees about the fundamentals of the online marketing campaigns, its deliverability to viewers or visitors, as well as its copyright. We provide experienced trainers who are already working in this industry with best practices of YouTube Marketing as well as we will share all the necessary things related to this in our sessions. Our YouTube Marketing and other courses will surely develop the required skills in a trainee that is necessary for the course and share the ways to understand the current business trends and technology for effective YouTube Marketing. People like affiliated marketers, internet marketers, marketing professionals, and job seekers will have primary advantages of this course. Our experienced trainers will provide you a deep knowledge of the YouTube marketing rules and regulations for further practicing. With such high demand for the YouTube marketing courses in Kochi, we the Cyberoid Training institute in Kochi has developed as the best Institute in the industry. Cyberoid has come up with one extensive YouTube videos marketing course in Kochi, Kerala. which will help you to develop your video marketing skills and knowledge to make a good living out of YouTube and other video channels. Understanding the current popularity for video streamed content, YouTube marketing course is an untapped field of expertise where the opportunities to grow are ample. Building ability in targeting the right audiences r visitors through YouTube marketing is one of the best strategies to learn at Cyberoid. Cyberoid provides the Leading video and YouTube Marketing training from one of India's top Digital Marketing and SEO training companies, Extensive 40 hours long YouTube Marketing training Classes, Training from highly experienced and domain expert professional and trainers, Solid video and YouTube marketing training course content absolutely required to learn, to work in this industry, Complete knowledge on how to grow your YouTube video views, engagements and subscribers quickly, organically and ethically, Complete YouTube video optimization and analysis techniques, Thorough skills on critical technicalities of YouTube for publishing videos, maintaining channels and playlists, Comprehensive video data analysis skills and knowledge, Complete strategy building skills to grow YouTube channels from Zero to high subscribers, How to take projects on YouTube marketing from online marketplaces and local industries, How to grow business using YouTube Marketing as an integral marketing channel, How to convert your YouTube visitors or viewers into yours paying customers or clients, Third party YouTube video marketing tools and software copies required to make one YouTube channel successful, YouTube video marketing Super Hero checklist and YouTube Marketing course completion certificate to all students. With us, you are receiving a chance to take your business to a newer level and to shift a gear up in the marketing field. We will provide online and corporate classes or training for both freshers and working professionals. The videos will stay on the network for long so anytime you can get new customers, increase business, etc. We will provide online and corporate classes or training for both freshers and working professionals.
Youtube Marketing Course in Kerala
Kerala is the tropical Malabar Coast of India, about 600 km from the Arabian sea coast. it's a tiny low state with just one percent of the country's total space. thanks to the past strength of a nuptial, the high social station of ladies in Kerala is noteworthy. Rainforests and monsoon forests (tropical deciduous forests). King cobras (Ophiophagus Hanna) are noted for reptiles, peacocks and horns are common birds. Indo-Aryan components still are sturdy in Nambudiri, a vital caste of Orthodox Hindus. There also are little religious belief, Sikh, Buddhist and mortal communities in Kerala. Major urban centers and industrial complexes embody fowl, Trivandrum, Kozhikode, Kollam (Quilon), Alappuzha (Alleppey), Thrissur (Thrissur) and Thalassery (Tellicherry). albeit industrial plantations form up but half the whole land cultivated, they need to import food for native consumption. Kerala doesn't have a serious reserve of fossil fuels. Kochi has a vital port and intermediate ports at Kozhikode, Alappuzha, and Neendakara (near Trivandrum); It handles all coastal and foreign transportation. The State incorporates a unicameral assembly (Vidhan Sabha). to boot, there are family courts and different courts that traumatize specific varieties of cases. There are several universities in Kerala together with the University of Thiruvananthapuram (1937), Calicut University (1968), Kochi University of Science and Technology. A series of ancient Hindu temples, copper-clad roofs, and later "Malabar Gables" (triangular prophecies on the roof), mosques with Portuguese colonial-era Baroque mosques, the state's bailiwick social and religious history of the region. Thomas the Apostle visited Kerala within the same century. underneath the Kulasekhara kinsfolk (c. within the sixteenth century, the Portuguese overtook the Arab merchants and dominated the trade on the Malabar Coast. In 1729, Marthanda Verma assumed the throne of Venad, and twelve years later, within the Battle of Colachal, Dutch growth styles were destroyed. The southern a part of the previous Travancore-Cochin state was connected to Tamil Nadu.