Social Media Marketing (SMM)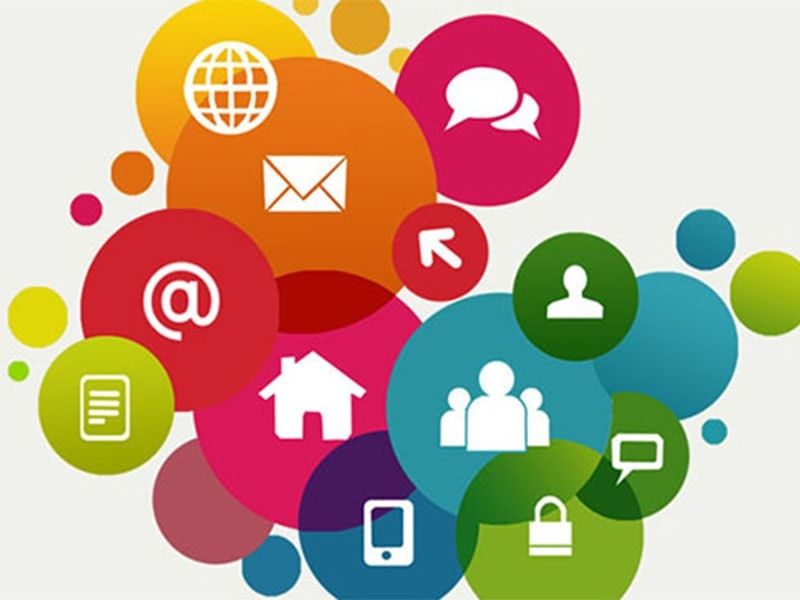 Social media marketing training concentrate on efforts to build content. We teach you how to create viral marketing campaigns using paid, earned and organic social media strategies on various channels or media and how to improve our digital skills. Cyberoid provides hands-on-practical training or live project on social media marketing course in order to provide in-depth knowledge of the latest techniques, tips, and strategies for a result-oriented approach. On the whole, the training will cover how to market a brand name, product or service, and how to reach the top position in google result and draw massive traffic from different social networking sites and how to create paid advertising campaigns to the relevant audience and visitors. Today's in the marketing world, companies require effective and profitable social media strategies. One of the key components of SMM is social media optimization (SMO), Internet Marketing, Like search engine optimization (SEO), SMO is a strategy for drawing new and unique visitors to a website. In response, the Federal Trade Commission has updated its rules and laws to include SMM. SMM became more common with the increased higher popularity of websites such as Twitter, Facebook, Myspace, LinkedIn, Instagram and YouTube. It is similar to SEO and when both are used hand in hand, it will lead to various benefits. Social Media Marketing (SMM) is an art of getting referral traffic to your website with the help of major social networks such as Facebook, Twitter, Google+, LinkedIn, YouTube, Instagram, etc. The requirement of social media professionals is very high in the market. After completing the social media optimization training in our Social Media Training institution, you need not bother about a job for your future. By offering your Social Media Marketing services, you can earn a more considerable amount of income. Social Media is a key communication tool for any company to reach its consumers. The ability to professionally utilize the different channels and platforms of social media for digital marketing purposes has become an essential or required skill for business owners, marketing professionals and employees at all company levels. The course provides insights on how to develop a good or excellent Social Media strategy that turns prospects into loyal customers and delivers great outcomes. This intensive course extends your professional boundaries and skills and empowers you to:Understand the full power and impact of Social Media Marketing, Implement Social Media as a highly effective Marketing tool or effective method, Efficiently uses the hidden strategy of user-generated content, Analyse and optimize use data and statistics with maximum efficiency, Apply cross-channel integration with various marketing elements, Create Social media marketing (SMM) strategy that stands out and brings the great results. Email marketing serves as a direct digital marketing campaign that uses electronic mail (e-mail) as a marketing medium to communicate with the audience and deliver leads to one's business. In order to do it right, there is a necessity to learn Email marketing course to get acknowledged about the spam words that should not be used while sending emails. .
Social Media Marketing (SMM) in Idukki
Idukki has a vast forest land. Electronics Systems, Video Conferencing, CAD, EDI, IT, Software, Hardware, etc. Located within the Western Ghats, Idukki is that the2nd largest district within the state, however conjointly has the smallest amount dense population. The name Idukki comes from the word 'Idukki'. The name Idukki comes from the word 'Idukki'. This district consists currently 5 taluks. throughout the reign of Kulasekharan, Nandusinad became a part of the Kulasekhara Empire, comprising Devikulam, Udumbanchola, Peerumade taluks, Namtusainad, Vembolinadu, Manjunad and Thodupuzha taluks in Kottayam district. Beneath a proper written agreement signed on June sixteen 1664, the dutch east India company had a trade agreement with the thekkumkoor rajas for spices cinnamon. Immediately when the conquest of Thekkumkur and Vadakkumkoor, Poonjar domain was incorporated into Travancore in 1749-50, and its history is connected with Travancore. Till gregorian calendar month 1956, there was no major modification in the jurisdiction on gregorian calendar month one 1956 udumbanchola taluk was freshly fashioned. Adverse weather, wildlife, and epidemics have a history of formation. Patom Tanu Pillai initiated general settlement within the Ministry. The delighted prince gave his title to the immense forest lands sold-out to the landowners of Tamil Nadu, and with the assistance of low-cost labor turned them into cardamom or tea estate. .