Social Media Marketing (SMM)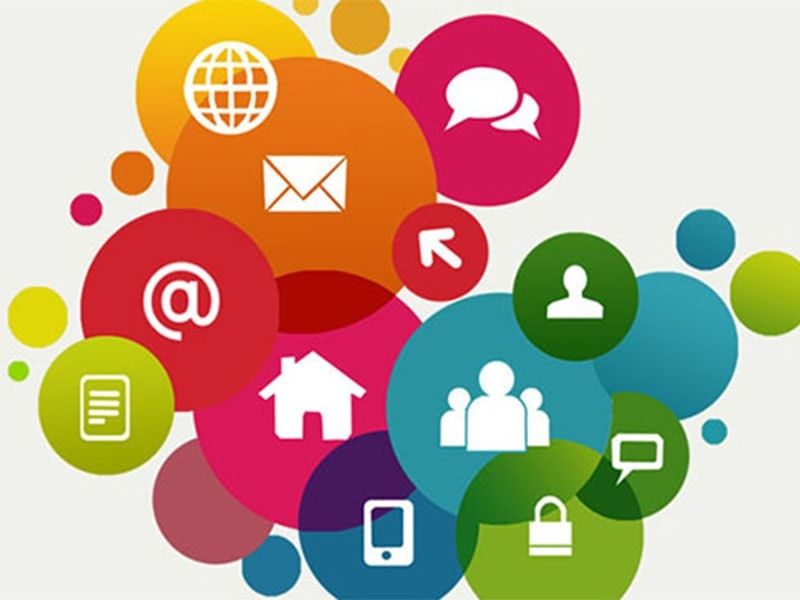 This SMM training helps to increase your online audience, impressions and to build your social brand. Our Social media marketing classes express how to drive meaningful audience or visitors and following with social media optimization on Facebook, Google Plus, Twitter, Instagram, LinkedIn, youtube and Pinterest, etc. On the whole, the training will cover how to market a brand name, product or service, and how to reach the top position in google result and draw massive traffic from different social networking sites and how to create paid advertising campaigns to the relevant audience and visitors. Join the Cyberoid social media marketing training Institute in Kochi to create an engaged community and audience for your business with social advertising. Most of the businesses today have moved over from traditional advertising or old marketing ways to social media marketing and content marketing to engage with lots of fans. One of the key components of SMM is social media optimization (SMO), Internet Marketing, Like search engine optimization (SEO), SMO is a strategy for drawing new and unique visitors to a website. SMM helps a company get direct feedback from customers (and potential customers) while making the company seem more personable. Both the blogger and the company will be held responsible for ensuring that the incentives are clearly and conspicuously disclosed and that the blogger's posts contain no misleading or unsubstantiated statements and otherwise complies with the FTC's(Federal Trade Commission) rules concerning unfair or deceptive advertising. Social Media Marketing (SMM) is an art of getting referral traffic to your website with the help of major social networks such as Facebook, Twitter, Google+, LinkedIn, YouTube, Instagram, etc. via several social activities to drive traffic or visitors from the sources other than search engines. At present, all organizations have their social networking profiles, Social media pages and are advertising their brand globally for increased outreach. And they are more productive than SEO. After completing the social media optimization training in our Social Media Training institution, you need not bother about a job for your future. Have a look at the main features and unique advantages of our course which you can gain from our training institute to enhance your professional path. The ability to professionally utilize the different channels and platforms of social media for digital marketing purposes has become an essential or required skill for business owners, marketing professionals and employees at all company levels. You will study the substance and obtain expertise on how to use numerous Social Media platforms or social media fields and then apply these tools to skilfully design and implement winning marketing campaigns. This intensive course extends your professional boundaries and skills and empowers you to:Understand the full power and impact of Social Media Marketing, Implement Social Media as a highly effective Marketing tool or effective method, Efficiently uses the hidden strategy of user-generated content, Analyse and optimize use data and statistics with maximum efficiency, Apply cross-channel integration with various marketing elements, Create Social media marketing (SMM) strategy that stands out and brings the great results. Email marketing serves as a direct digital marketing campaign that uses electronic mail (e-mail) as a marketing medium to communicate with the audience and deliver leads to one's business. All of this will increase its brand recognition, sales, and ROI. .
Social Media Marketing (SMM) in Idukki
Idukki is located in the Idukki district of Kerala in the Western Ghats with the highest density of population. Electronics Systems, Video Conferencing, CAD, EDI, IT, Software, Hardware, etc. The Idukki District came into existence on Gregorian calendar month twenty-six, 1972 beneath the Notification No. The jurisdiction was slightly altered by notice No. 1982, North Pampa depression space and close area of ??Sabarimala Sannidhanam in Mallappara village in Peerumad, Taluk was shifted to Pathanamthitta district. Uru Burias, Pandukujis, Menhirs, Dolmens and Tombstones are found within the highlands and hills. throughout the reign of Kulasekharan, Nandusinad became a part of the Kulasekhara Empire, comprising Devikulam, Udumbanchola, Peerumade taluks, Namtusainad, Vembolinadu, Manjunad and Thodupuzha taluks in Kottayam district. With the assistance of the Vadakkumkoor Rajas, the Pandya king bought the land referred to as Poonjar on the western aspect of the Western Ghats from the Thekkumkoor Rajas. Immediately when the conquest of Thekkumkur and Vadakkumkoor, Poonjar domain was incorporated into Travancore in 1749-50, and its history is connected with Travancore. Participation within the freedom struggle of the folks of this district is a smaller amount than in alternative components of the state. Till gregorian calendar month 1956, there was no major modification in the jurisdiction on gregorian calendar month one 1956 udumbanchola taluk was freshly fashioned. T. The first human settlement within the district, that originated in Madras throughout the primary 20 years of this century, was a thirsty and pastoral man once maharajah Shri Moolu Thirunal in person oversaw the development of the Mullaperiyar stream. .