Social Media Marketing (SMM)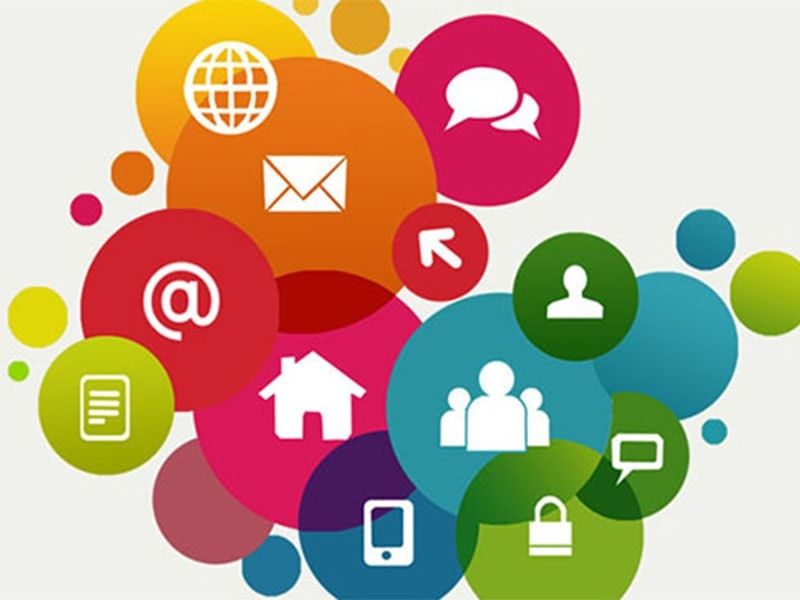 Cyberoid provides high-quality training on SMM. We teach you how to create viral marketing campaigns using paid, earned and organic social media strategies on various channels or media and how to improve our digital skills. Cyberoid provides hands-on-practical training or live project on social media marketing course in order to provide in-depth knowledge of the latest techniques, tips, and strategies for a result-oriented approach. If you do so, your brand will get a name, popularity and its awareness will increase across the globe. Most of the businesses today have moved over from traditional advertising or old marketing ways to social media marketing and content marketing to engage with lots of fans. This aspect of SMM is called social customer relationship management. The interactive parts of social media give customers or visitors the opportunity to ask questions or voice complaints and feel they are being heard. Our SMM courses cover the Social Channel or medias Analysis, Social Competitor Analysis, Social Media Engagement, Social Advertising Campaign, and Content Creation. Our Best Social Media Marketing courses give practical learning on social media tools, technology, techniques and platforms used to manage and measure success. Our social media marketing training in Kochi, Kerala offers job assistance or good placement support after successful completion of the course. Our Twitter marketing and Facebook marketing training will prepare you with the current techniques, tips and strategies to face the competitive world energetically. Once you prefer social media marketing, get started with your business and develop it depending on its niche. You have many more ways to earn in this field as there are many companies that offer jobs for handling live projects. Social Media is a key communication tool for any company to reach its consumers. Have a look at the main features and unique advantages of our course which you can gain from our training institute to enhance your professional path. This intensive course extends your professional boundaries and skills and empowers you to:Understand the full power and impact of Social Media Marketing, Implement Social Media as a highly effective Marketing tool or effective method, Efficiently uses the hidden strategy of user-generated content, Analyse and optimize use data and statistics with maximum efficiency, Apply cross-channel integration with various marketing elements, Create Social media marketing (SMM) strategy that stands out and brings the great results. You will study the substance and obtain expertise on how to use numerous Social Media platforms or social media fields and then apply these tools to skilfully design and implement winning marketing campaigns. It works as the best medium to transfer information, and so, the businesses are making use of this to get everyone's attention. All of this will increase its brand recognition, sales, and ROI. .
Social Media Marketing (SMM) in Idukki
Idukki has a vast forest land. Electronics Systems, Video Conferencing, CAD, EDI, IT, Software, Hardware, etc. Located within the Western Ghats, Idukki is that the2nd largest district within the state, however conjointly has the smallest amount dense population. The Devikulam, Udumbanchola and Peerumade Talukas are inscribed from the recent Kottayam District and also the Thodupuzha Taluk (excluding the Kaloorkkadu Village). A GO (MS) / No. The dolmens and menhirs found from these places show the cultural and well-developed civilization of the inhabitants of the monument amount. AD By 1100 Vembolinadu was divided into Vadakkukars. Thekkumkoor and Karaikode became the capital of the Vadakkumkoor Rajas of the Thekkumur Taluk. Immediately when the conquest of Thekkumkur and Vadakkumkoor, Poonjar domain was incorporated into Travancore in 1749-50, and its history is connected with Travancore. Devikulam has been renamed as High vary Division. Till gregorian calendar month 1956, there was no major modification in the jurisdiction on gregorian calendar month one 1956 udumbanchola taluk was freshly fashioned. Narayana Pillai could be a continuation of the growing food campaign within the state. The delighted prince gave his title to the immense forest lands sold-out to the landowners of Tamil Nadu, and with the assistance of low-cost labor turned them into cardamom or tea estate. .