Social Media Marketing (SMM)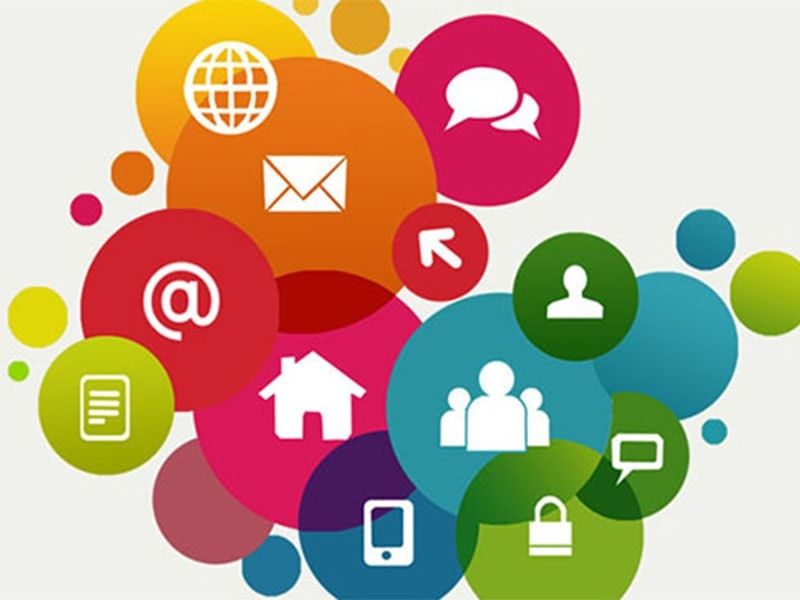 Cyberoid provides high-quality training on SMM. This SMM training helps to increase your online audience, impressions and to build your social brand. Today's in the marketing world, companies require effective and profitable social media strategies. On the whole, the training will cover how to market a brand name, product or service, and how to reach the top position in google result and draw massive traffic from different social networking sites and how to create paid advertising campaigns to the relevant audience and visitors. SMO can be done two ways: adding social media links to content, such as RSS feeds and sharing buttons or promoting activity and process through social media by updating statuses or tweets, or blog posts. This aspect of SMM is called social customer relationship management. SMM helps a company get direct feedback from customers (and potential customers) while making the company seem more personable. Social Media Marketing (SMM) is an art of getting referral traffic to your website with the help of major social networks such as Facebook, Twitter, Google+, LinkedIn, YouTube, Instagram, etc. Our Best Social Media Marketing courses give practical learning on social media tools, technology, techniques and platforms used to manage and measure success. Our Twitter marketing and Facebook marketing training will prepare you with the current techniques, tips and strategies to face the competitive world energetically. The requirement of social media professionals is very high in the market. Our SMM training in Kochi, Kerala, gives you a lot of ideas to work with online marketing and media companies. Once you prefer social media marketing, get started with your business and develop it depending on its niche. Another great opportunity is being a freelancer or online/part-time jobs. Have a look at the main features and unique advantages of our course which you can gain from our training institute to enhance your professional path. You will study the substance and obtain expertise on how to use numerous Social Media platforms or social media fields and then apply these tools to skilfully design and implement winning marketing campaigns. This intensive course extends your professional boundaries and skills and empowers you to:Understand the full power and impact of Social Media Marketing, Implement Social Media as a highly effective Marketing tool or effective method, Efficiently uses the hidden strategy of user-generated content, Analyse and optimize use data and statistics with maximum efficiency, Apply cross-channel integration with various marketing elements, Create Social media marketing (SMM) strategy that stands out and brings the great results. It works as the best medium to transfer information, and so, the businesses are making use of this to get everyone's attention. Today, most of the companies are deploying web-based email marketing actions to merge in their creativeness as well as a strategic plan to market their brand effectively among the list of competitors as it's robust and cheap.
.
Social Media Marketing (SMM) in Idukki
Idukki is located in the Idukki district of Kerala in the Western Ghats with the highest density of population. For the individuals of Kerala, Idukki has invariably been related to power generation. Idukki is additionally referred to as the spice of Kerala. 7754 / C2 /seventy-two/ RD of St Valentine's Day, 1972. 1982, North Pampa depression space and close area of ??Sabarimala Sannidhanam in Mallappara village in Peerumad, Taluk was shifted to Pathanamthitta district. Uru Burias, Pandukujis, Menhirs, Dolmens and Tombstones are found within the highlands and hills. Some historians believe that the current Kumili within the Peerumade taluk of Kuzhumur district, the capital of the first Chera family line. With the assistance of the Vadakkumkoor Rajas, the Pandya king bought the land referred to as Poonjar on the western aspect of the Western Ghats from the Thekkumkoor Rajas. In the 15th century, Poonjara Raja acquired high lands from Peerumade to Devikulam which are part of Idukki district. At the start of the century, Travancore had four revenue divisions. throughout his tenure as Minister of State, he settled within the district. K. The Kallar Pattom Colony in Udumbanchola Taluk bears his name. .