Social Media Marketing (SMM)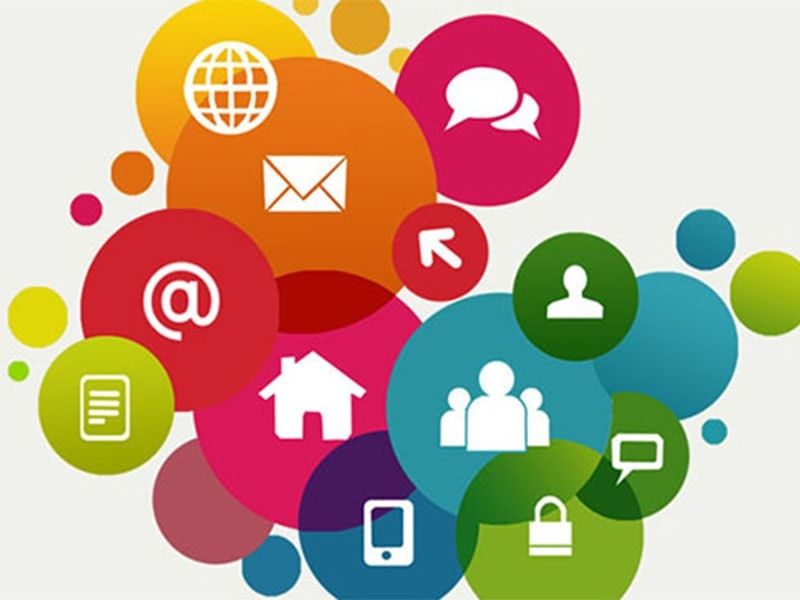 So, it inspires users to share it across their social media channels. We teach you how to create viral marketing campaigns using paid, earned and organic social media strategies on various channels or media and how to improve our digital skills. If you do so, your brand will get a name, popularity and its awareness will increase across the globe. Most of the businesses today have moved over from traditional advertising or old marketing ways to social media marketing and content marketing to engage with lots of fans. SMO can be done two ways: adding social media links to content, such as RSS feeds and sharing buttons or promoting activity and process through social media by updating statuses or tweets, or blog posts. SMM became more common with the increased higher popularity of websites such as Twitter, Facebook, Myspace, LinkedIn, Instagram and YouTube. SMM became more common with the increased higher popularity of websites such as Twitter, Facebook, Myspace, LinkedIn, Instagram and YouTube. SMM became more common with the increased higher popularity of websites such as Twitter, Facebook, Myspace, LinkedIn, Instagram and YouTube. It is similar to SEO and when both are used hand in hand, it will lead to various benefits. Our social media marketing training in Kochi, Kerala offers job assistance or good placement support after successful completion of the course. Our SMM training in Kochi, Kerala, gives you a lot of ideas to work with online marketing and media companies. Our Twitter marketing and Facebook marketing training will prepare you with the current techniques, tips and strategies to face the competitive world energetically. You have many more ways to earn in this field as there are many companies that offer jobs for handling live projects. Have a look at the main features and unique advantages of our course which you can gain from our training institute to enhance your professional path. You will study the substance and obtain expertise on how to use numerous Social Media platforms or social media fields and then apply these tools to skilfully design and implement winning marketing campaigns. The course provides insights on how to develop a good or excellent Social Media strategy that turns prospects into loyal customers and delivers great outcomes. Online businesses choose email marketing in various methods to market their brand, engage with all new clients, promote loyalty relationship, give promotional offerings, convert revenue, etc. In order to do it right, there is a necessity to learn Email marketing course to get acknowledged about the spam words that should not be used while sending emails. Even though there are lots of advancements, this holds its place.
.
Social Media Marketing (SMM) in Kerala
Kerala is the tropical Malabar Coast of India, about 600 km from the Arabian sea coast. enterprise and, NOW DIGITAL EASY. thanks to the past strength of a nuptial, the high social station of ladies in Kerala is noteworthy. The state receives a mean of one hundred fifteen inches (3,000 mm) of rain throughout the state. Malayalees are a gaggle of individuals of mixed ethnic heritage World Health Organization speak Dravidic Malayalam; they're the bulk of the population of Kerala. Between 2000 and 1500, the Aryans (Indo-Aryan speakers) headed south to the Indian landmass. There also are little religious belief, Sikh, Buddhist and mortal communities in Kerala. Kerala is one amongst the foremost densely inhabited states in Bharat. The forests give valuable timber like ebony, rosewood, and teak. Kerala doesn't have a serious reserve of fossil fuels. ancient bungalow industries like weaving, coconut fiber production, and cashew process use several staff within the producing sector. The Governor appointed by the President of Asian country is that the head of the State, working on the recommendation of the Chief Minister and head of the cupboard. Chief Justice of the supreme court of Ernakulam, Kochi Appeals from the supreme court will attend the Supreme Court. A series of ancient Hindu temples, copper-clad roofs, and later "Malabar Gables" (triangular prophecies on the roof), mosques with Portuguese colonial-era Baroque mosques, the state's bailiwick social and religious history of the region. Literature and learning in Tamil and Indic flourished from the second century AD; On the opposite hand, though Malayalam may be a section of Tamil, it's made in Indic and contains plenty of literature. within the initial century, human immigrants arrived, and per Syrian Orthodox Christians, St. In the eleventh and twelfth centuries, the Cholas controlled Kerala. The Dutch expelled the Portuguese within the seventeenth century. However, by 1806, Cochin, Travancore and therefore the Malabar Coast to the north had become the topic countries of nation Madras Presidency. .