Social Media Marketing (SMM)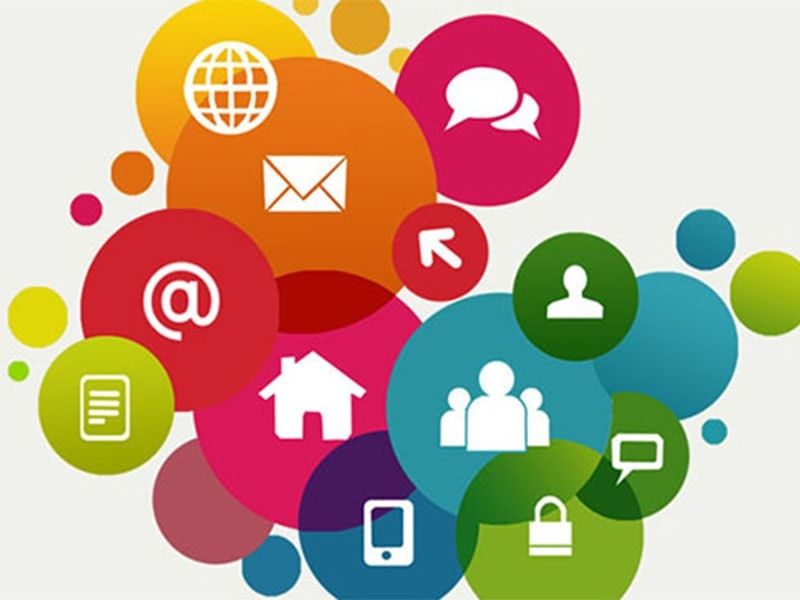 So, it inspires users to share it across their social media channels. Cyberoid provides hands-on-practical training or live project on social media marketing course in order to provide in-depth knowledge of the latest techniques, tips, and strategies for a result-oriented approach. We teach you how to create viral marketing campaigns using paid, earned and organic social media strategies on various channels or media and how to improve our digital skills. Most of the businesses today have moved over from traditional advertising or old marketing ways to social media marketing and content marketing to engage with lots of fans. SMO can be done two ways: adding social media links to content, such as RSS feeds and sharing buttons or promoting activity and process through social media by updating statuses or tweets, or blog posts. SMM helps a company get direct feedback from customers (and potential customers) while making the company seem more personable. In response, the Federal Trade Commission has updated its rules and laws to include SMM. If an advertising agency provides a blogger or other online commenter with free products or other incentives to generate positive buzz for a product, the online comments will be treated legally as endorsements. At present, all organizations have their social networking profiles, Social media pages and are advertising their brand globally for increased outreach. Social Media Marketing (SMM) is an art of getting referral traffic to your website with the help of major social networks such as Facebook, Twitter, Google+, LinkedIn, YouTube, Instagram, etc. Therefore, there is a great job market for the social media consultant, social media marketing manager, social media analyst, etc. After completing the social media optimization training in our Social Media Training institution, you need not bother about a job for your future. Another great opportunity is being a freelancer or online/part-time jobs. After completing the social media optimization training in our Social Media Training institution, you need not bother about a job for your future. You will study the substance and obtain expertise on how to use numerous Social Media platforms or social media fields and then apply these tools to skilfully design and implement winning marketing campaigns. The Cyberoid Social Media Marketing Course uses advanced teaching methods or styles to deliver professional knowledge and skills on how to be heard in a crowded digital market, reach consumers, and hear what your clients are saying. Online businesses choose email marketing in various methods to market their brand, engage with all new clients, promote loyalty relationship, give promotional offerings, convert revenue, etc. The Internet is spreading everywhere, nowadays in which Email acts like the oldest method for everyone in the world to get connected. In order to do it right, there is a necessity to learn Email marketing course to get acknowledged about the spam words that should not be used while sending emails. .
Social Media Marketing (SMM) in Kozhikode
Inland, the mansion square lined with trees, with its music fountain, is surrounded by an artificial pond of Manireera tank. Ltd, Vivesty Green Waste Management company, Subicsha Coconut Producer Company, Vinam Solutions Pvt Ltd, Axel Technologies, Pentium Construction Pvt Ltd, Apollo Builders Pvt Ltd, PMK Constructions India Private Limited, Malabar Steel Company, Cybaze Technologies Pvt Ltd, Energreen Solutions, Sparrow Solutions, Perfect Software Solutions (Clt) Pvt. At the start of the seventh century, Arab traders listed with the region, and therefore the Portuguese soul Vasco prosecuting attorney Gama landed at Calicut on might twenty, 1498, therefore gap a trade route between Europe and Malabar. per many sources, the name of Kozhikode derives from Koil-Kota (fort), which suggests a fortified palace. History has been the historical capital since 1498 AD once Vasco public prosecutor Gama landed at Kapad close to Calicut. Abdur Razzaq (1442–43) The Persian Emperor Shah-roq found that the port was absolutely safe and he cherished valuable articles from many maritime nations, notably African country, Sirbad, and Zanzibar. Kozhikode and its suburbs. During the classical ancient and medieval times, Calicut was known as the "spice city" of the eastern spices. The Arab merchants called it Qalika. Kozhikode (Calicut) is a city with a long history. The first documented contact with the city was in May 1498 when one of the leaders of a commercial mission from Portugal sailed on the Vasco da Gama Cappad (18 km north). He was received by Shri Samoothi ​​Maharaj himself.